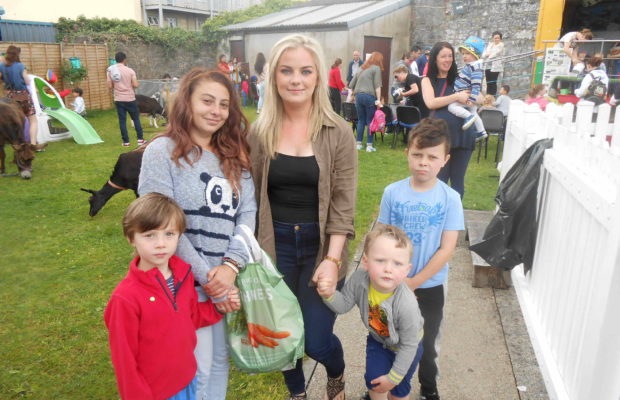 Limerick Social Service Council Ltd Family Fun Day was held on Friday, July 28th, 2017.  The Limerick Social Service Council Ltd Family Fun Day event was a huge success with over 80 families attending.  There was an interactive mobile farm on the site where children got the chance to hold various animals feed them and even pose on a donkey for photos.
The theme of the Limerick Social Service Council Ltd Family Fun Day was healthy eating and there were plenty of fruit and vegetable snacks for all attending as well as refreshments.  There was also Face painting, Arts & Crafts, Storytime corner and Beauty Treatments for the parents.
Limerick Social Service Centre aims to promote the dignity and growth of individuals, families and groups by ensuring that the dignity of every person is respected, practices are developed, service provision is both preventative and supportive of individuals and families, there is a multi-agency response to need, through networking with both statutory and voluntary agencies and organisations, the services provided are affordable and accessible to those in need, or free of charge where appropriate and services are monitored and evaluated.
Some comments from the Limerick Social Service Council Ltd Family Fun Day included 'Great atmosphere, great experience for kids, lovely for Parent and Baby time, Thank You for a great day'  'Very Child-centred excellent variety of activities, great atmosphere and great opportunity to meet people' 'We enjoyed the day our children had fun, thanks a lot for making our day special' 'It was fab so much fun, run very well and Indian head massage was totes amazing' 'I liked the animals, healthy food options very friendly and great outdoor space' 'Wonderful sense of freedom and fun'
The event was funded by Tusla through Parenting Limerick and Children and Young People's Strategic Partnership (CYPSP) with Parenting Limerick having a promotional stand at the event.  It was also run with the support of LCETB and the staff of the Child & Family Service at Limerick Social Service Council Ltd.